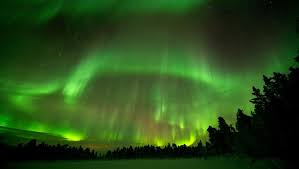 Activities
One of our main goals is to develop Reistadløpet to become "more than just a ski race". In this work we cooperate with different tour operators such as Destination Snowman and Visit Senja in order to be able to offer various activities and experiences to visitors to the Reistadløpet.
Below you will find a list of some of the activities available in this region and you do not have to go far to find them. The fairy-tale island of Senja is just a 30-minute-drive from the finish area at Bardufoss and is full of winter-wonderland experiences.
POLAR PARK

The world's northernmost wildlife park for arctic animals such as bear, wolf, lynx, wolverine (glutton), musk, moose (elk), reindeer and deer in their natural habitat. The animals are socialized and visitors may enter their enclosures and maybe obtain a kiss from one of the wolves – an unforgettable experience.

POLARBADET

A nice water park situated just by the finish line of the Reistadløpet. Different treatments available such as Thelma's Thai Spa and phototherapy.

MÅLSELV FJELLANDSBY

Offers ski slopes for both beginners and more experienced skiers. Family-friendly. Also tracks for cross-country skiing.

NORQUEST AS

Different experiences such as dog-sledding with eager huskies, bathing in an outdoor tub or driving a horse and sleigh.

RUNDHAUG GJESTEGÅRD

In addition to staying at this guest house, famous for having given shelter to both the Norwegian king and the government on their flight to London from the Germans at the beginning of WWII, you may experience moose and reindeer safaris and dog sledding.

TROMS FORSVARSMUSEUM

Many different exhibitions telling the story of the presence of the Army in this region.

MÅLSELVFOSSEN (The Målselv water fall)

Selected as the national waterfall of Norway, just 15 km from the Bardufoss airport.

VILLMARKSTUR AS

Offers different custom-built nature activities by the lake Altevatn in Bardu. Either before or after participating in the Reistadløpet, you may go for a drive on a snowmobile or go fishing on the ice far into the wilderness of Troms. We offer daytrips to groups of 4 – 8 people.

NORDLYSOPPLEVELSER

Many people come to the northern part of Norway just to watch the Northern Lights. The best period for doing this, is from September to March. Even so, you may be lucky enough to see it also around the time of the Reistadløpet.
You will find further information about activities and various experiences on the web-pages of Destination Snowman,  "Nord-Norsk Reiseliv, Midt-Troms" and "Visit Senja"
NB! The web-page of "Nord-Norsk Reiseliv" is under construction and will appear much better to navigate in the first part of 2019.